About me
My Therapy Style
As a therapist, I utilize an integrative approach drawing primarily from multicultural, feminist, psychodynamic, humanistic, and interpersonal theories to meet the individual needs of my clients. I also integrate interventions from mindfulness, cognitive behavioral therapy (CBT), acceptance and commitment therapy (ACT), dialectical behavior therapy (DBT), and positive psychology into treatment depending on an individual's presenting concerns. Through empathic, genuine, and non-judgmental support, I help clients understand how past experiences as well as their cultural identities impact their current lives and relationships. By working collaboratively and creatively alongside my clients, I assist them in building their awareness and confidence to feel empowered to make changes that lead to more satisfying and fulfilling lives.
Furthermore, I compassionately support and challenge those I work with to reflect, grow and flourish in order to meet their treatment goals. My overall aim is to help clients eliminate distress, gain insight into unhealthy patterns, build more adaptive coping skills, and facilitate growth and healing. I believe the therapeutic relationship is a central vehicle for therapeutic change. I work to create a safe and trusting environment for all clients wherein they feel seen, respected, affirmed, and free to express themselves authentically.
As a generalist practitioner, I enjoy working with adults with a wide variety of concerns, including relationship difficulties, life transitions, self-esteem, women's issues, perfectionism, stress management, anxiety, and depression. I have specialized training, experience and interest in working with trauma survivors, LGBTQ+ folx, individuals looking to explore cultural/identity issues, college/graduate students, and individuals and couples who practice polyamory/consensual non-monogamy and kink/BDSM. My practice is an inclusive and welcoming space for all folx.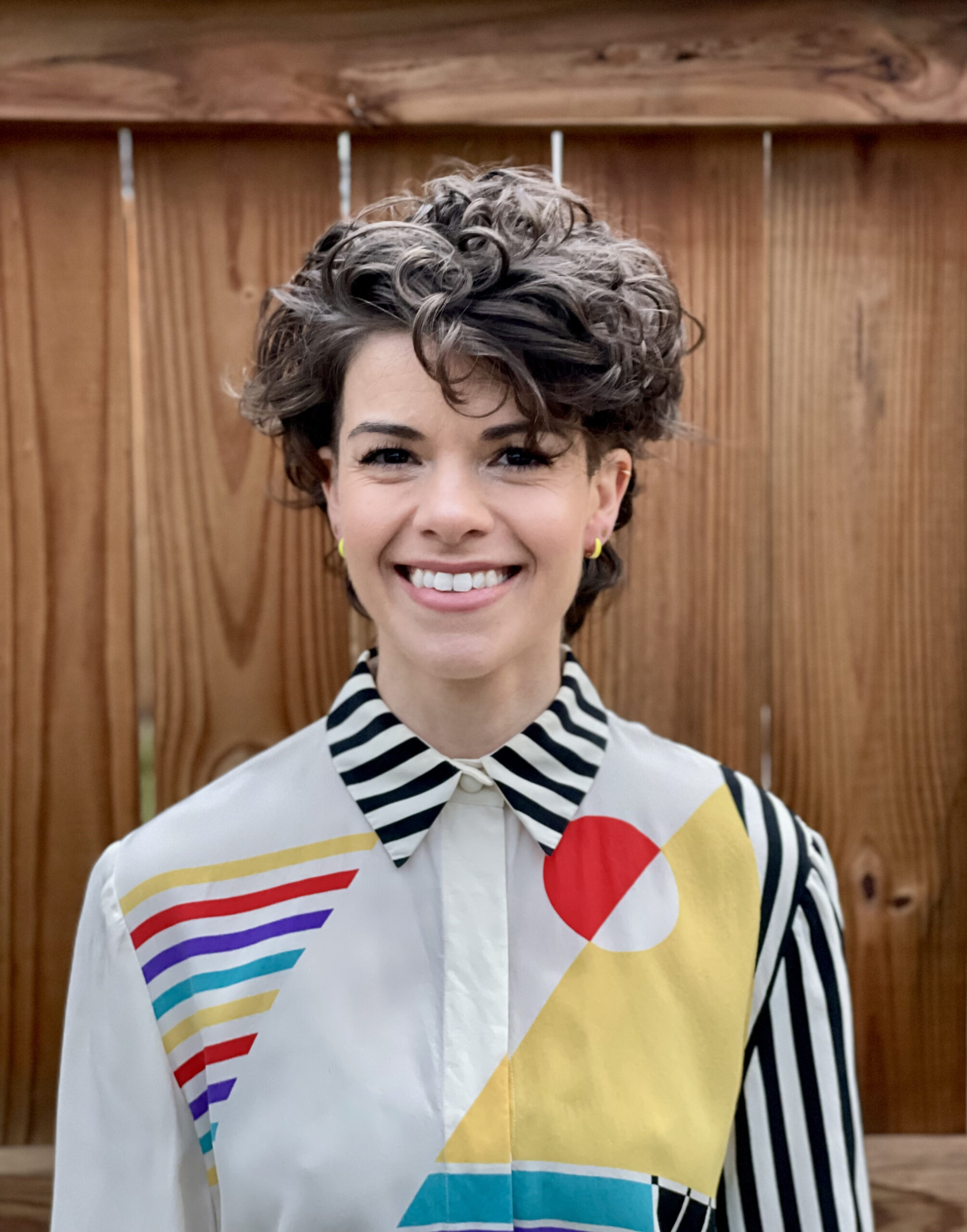 Education And Training
I am a queer, bilingual (Spanish), licensed clinical psychologist located in Washington, DC. I earned my Ph.D. in Clinical Psychology from American University and completed an American Psychological Association-accredited doctoral internship at the Catholic University of America Counseling Center.
As a clinician, I have had the opportunity to work with a diverse range of individuals in a variety of settings, including the American University Counseling Center, the Washington DC Veterans Affairs Medical Center, the James J. Gray Psychotherapy Training Clinic at American University, and the Neuropsychological Associates of Fairfax, LLC. I am also a Certified Clinical Trauma Professional (CCTP) through the International Association of Trauma Professionals. I am licensed in both DC and Maryland.